Opening ceremony of practice base of Jiangxi University
time: 2017-7-4 16:28:47 BROWSE:
SHARE: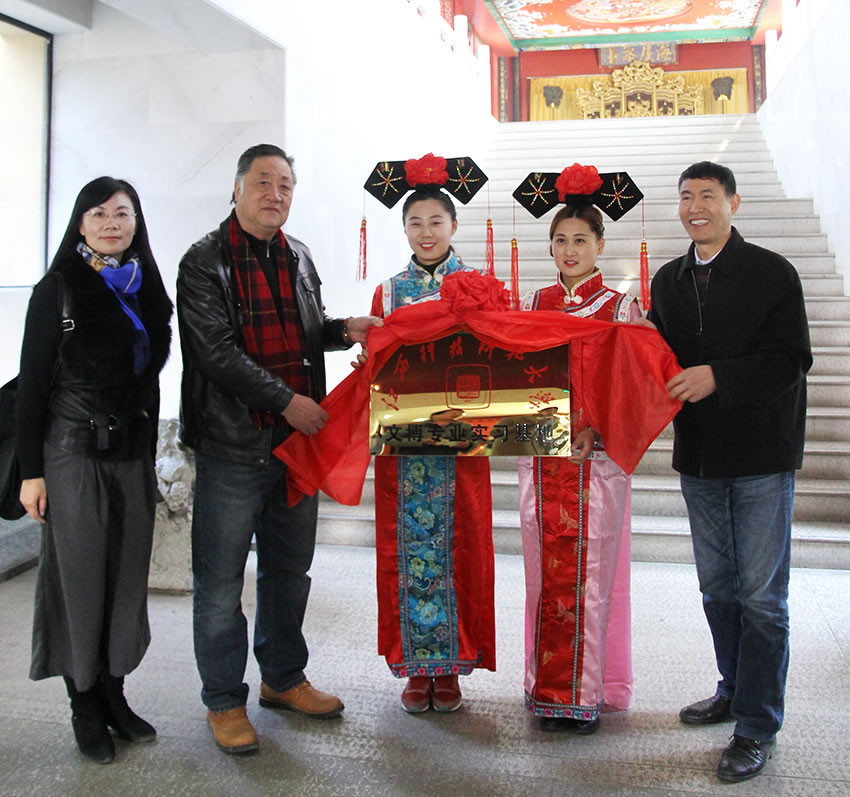 March 26, 2016, spring attack story, Xuzhou imperial Museum has become the practice base of Jiangxi Normal University of science and technology museum professionals, and inaugurated the signing ceremony held at the imperial Museum hall.
Deputy director of Xuzhou imperial museum curator Mr. Zhou Qingming, Mr. Zhou Baoping, School of history and culture of Jiangxi Normal University of science and Technology Vice President president Mr. Chen Lili, Mr. Peng Zhicai, Ms. Shu wake lecturers attended the ceremony.
Jiangxi University of science and technology is located at "Tianbao, outstanding" reputation of the historic city of Nanchang, is China's first institution of higher occupation technical colleges, the Ministry of construction is the focus of education training teachers occupation education institutions, Jiangxi province is the only training of teachers occupation education of polytechnic colleges, the main cultivation teachers, teachers and applied talents. After more than 60 years of construction and development, the school has formed a multidisciplinary and multi-level school running pattern with undergraduate and graduate education as the main body, and overall development and continuing education. In 2008, the school passed the "excellent" achievement through the undergraduate teaching level evaluation of the Ministry of education.
Over the years, Xuzhou imperial Museum has been focusing on the special historical museum as a cultural carrier of the second classroom, dedicated to social education and talent training museum. The museum and the Jiangxi science and technology Normal University Cooperation - the establishment of Jiangxi Normal University Science and technology museum professional practice base, good cultural resources and school museum educational resources more in-depth closer together, to build up a solid bridge Museum for training high-level practical talents, making every outstanding student who come to my shop to practice cultural professional is able to learn book knowledge to practice work, study in the harvest experience at the same time, also input fresh blood into the museum, help and promote the development of museum.