2016, the first batch of college volunteers recruitment activities
time: 2017-7-4 16:24:12 BROWSE:
SHARE:
In order to better play the social function of education, the college students love Chinese to the Museum of history and traditional culture provides a platform for learning and practice, the first batch of 2016 students decree Museum volunteer recruitment activities kicked off.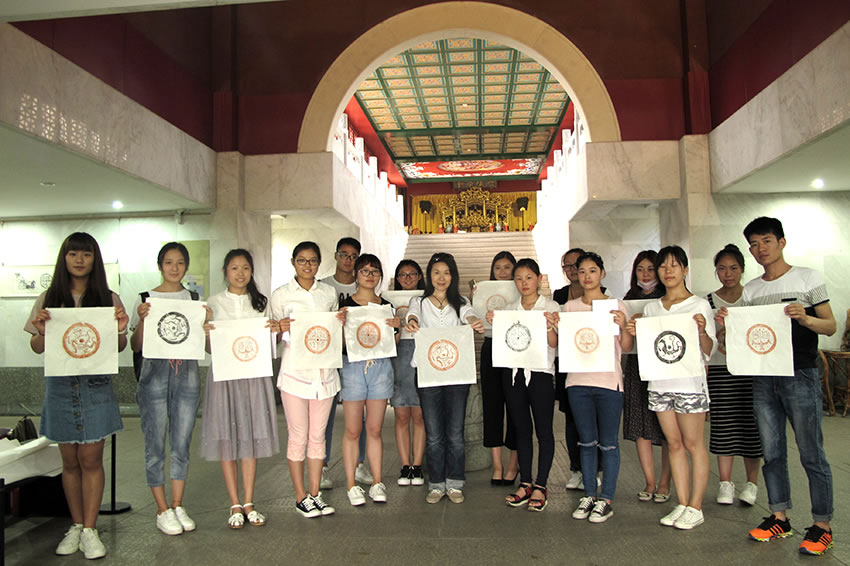 The first recruitment activities ushered in 14 from the Xuzhou College of Industrial Technology Department of tourism students, our library training manager Liu Hong first introduces students to create a situation, development history, imperial Museum and Museum in recent years in international communication, social education and foreign achievement exhibition.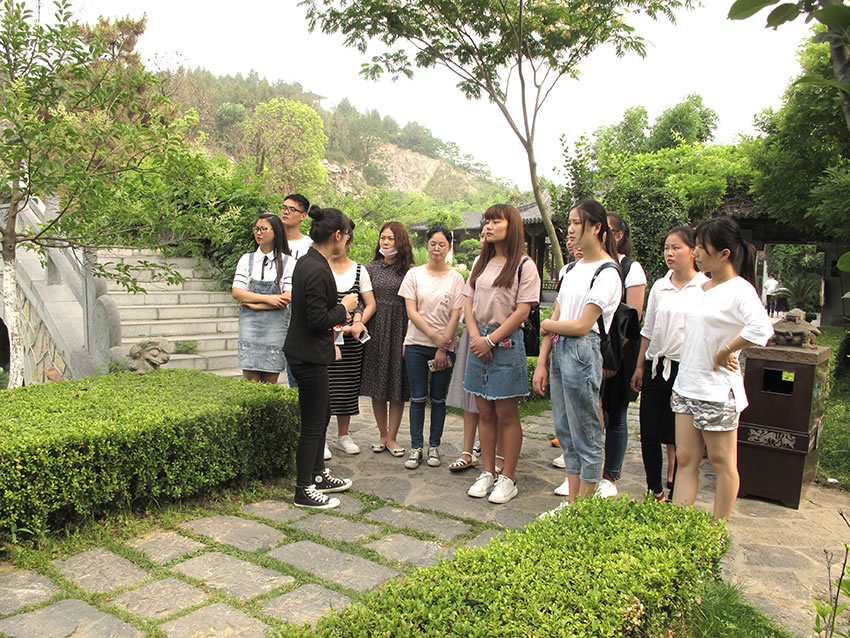 Then, our library professional instructors with the students visited the Museum of the main exhibition hall and imperial stone garden stone sculpture museum, during the visit, the students listened carefully to the announcer on, different from ordinary tourists are: students not only pay attention to explain the contents and thoughts to learn from instructors action, tone of voice and other details, instructors taught a lot of language skills and service note.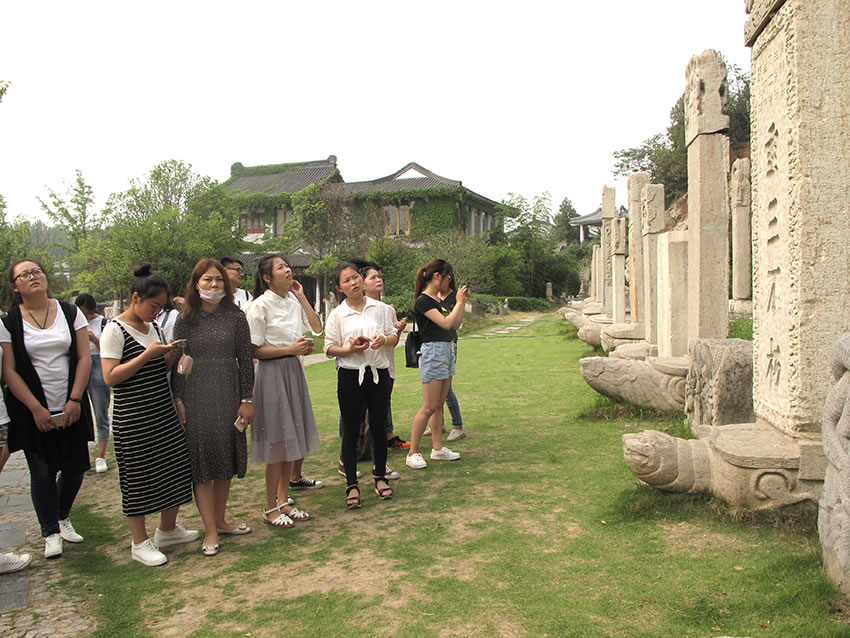 The students listened so attentively, but for a reason, because an important task was waiting for them: the students each got an explanation, and they needed to experience it as a narrator. After receiving the task, the students are not ambiguous, eager to see, they are prepared to be more serious.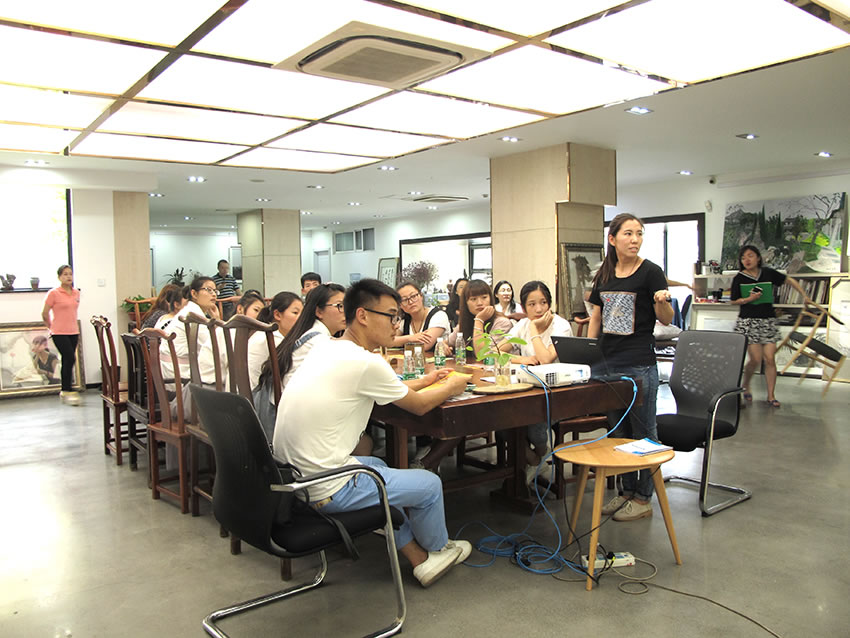 In the experience of links, although the students have some nervousness is cramped, but the performance is still very amazing, they explain the different styles, some dignified and gentle, some humorous and lively behavior, showed the professional instructors accomplishment. The strength of this volunteer team should not be underestimated.
Also arranged a special link rubbings interesting, let these 90 children can close contact cultural distance, feel the traditional culture history.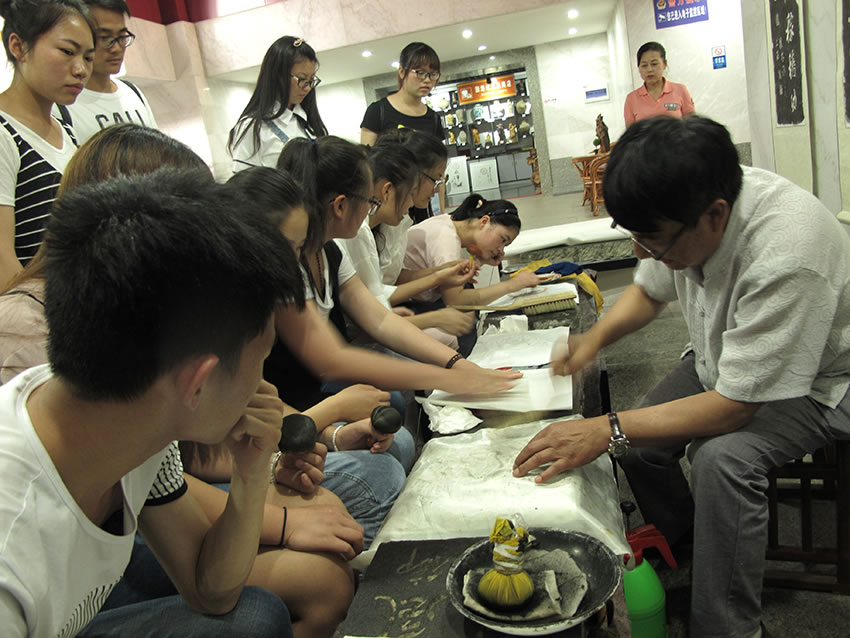 The recruitment campaign was very smooth. The young students are the backbone of inheriting and carrying forward the traditional culture, we hope that through college students volunteer recruitment, not only can transport fresh blood into the museum, also hope that the young generation to the platform through the museum experience, better carry forward the traditional culture become Chinese Qing flag on the nation's outstanding historical culture have qualified successors, be handed down from age to age.