Suzhou champion Museum "tea Qinyun Chinese wind" traditional cultural experience
time: 2017-7-4 16:23:26 BROWSE:
SHARE:
Recently, the German guests from YouthORG.EU, a Chinese cultural exchange organization, made a special trip to visit the Suzhou scholar museum. The organization is committed to providing more opportunities for communication, internships and volunteer services to young people in Europe and the world, and to build innovative platforms and cultural exchanges. They are on the "Oriental Venice" city of Suzhou in Suzhou, beautiful garden culture has long been attracted to, from afar.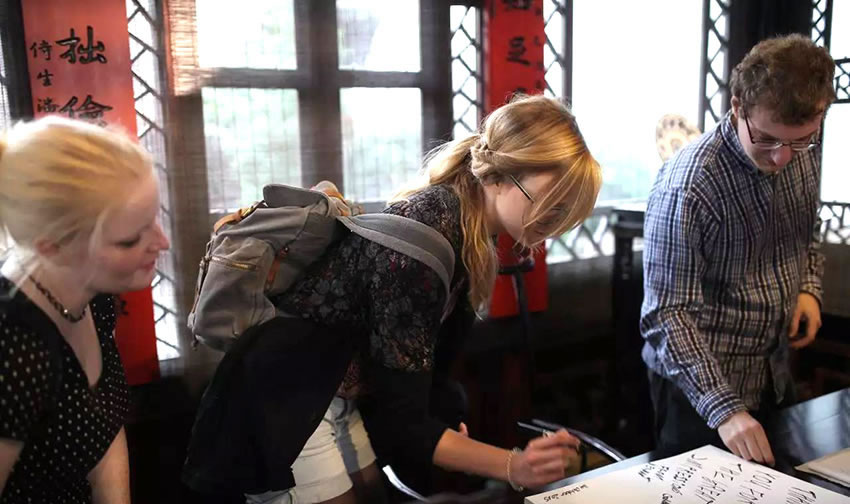 As a veritable "champion village", Suzhou is proud of its long history and cultural heritage, and it is also curious and refreshing for our first German friends who came to Suzhou. The scholar champion and the imperial examination system are the unique Chinese traditional culture. They are more easily understood and accepted by the foreign friends through the architectural style of the Ming and Qing Dynasties and the display of the cultural relics in the exhibition hall.
After the visit, the Museum organized "tea with Chinese wind" experience activities, make friends in Germany is in the best of spirits.
【Piano Charm】
The guqin, which has a long history of 3000 years, enables us to appreciate the charm of China's oldest traditional musical instruments. Qin deep melodious Qinyun, as the champion house adds a touch of history and mystery.
【Tea aroma】
Chinese people love tea, just as Westerners love coffee. In the 200 year old ancient house, it is a rare experience to experience the traditional Chinese tea culture.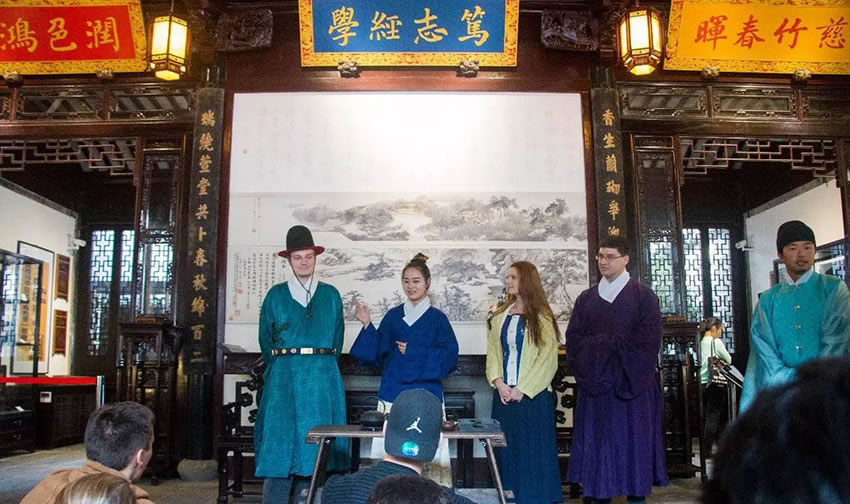 【Han Feng】
Westerners are fascinated by the oriental charm of Chinese traditional costumes, and these young Germans are no exception. In the field of traditional Hanfu and archery experience activities, they are all eager to try.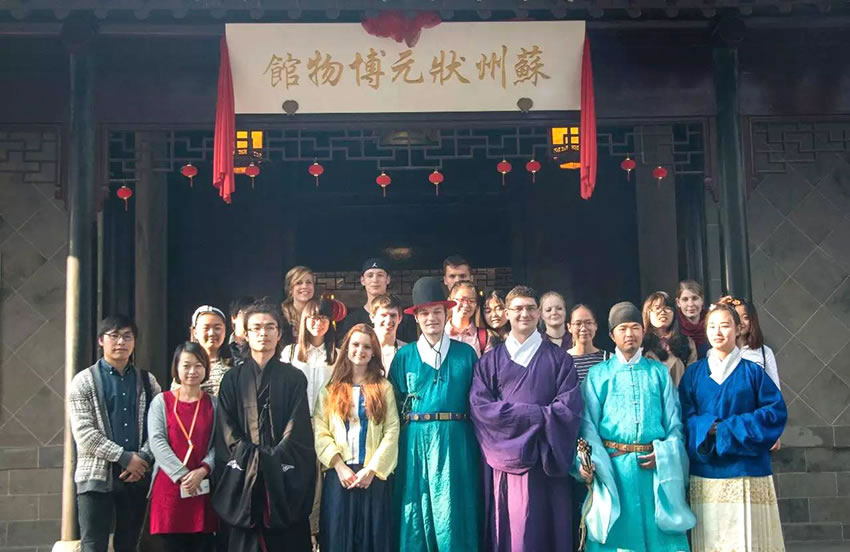 The event also attracted many of the traditional culture and Chinese and foreign culture, influenza, Suzhou friends to participate. In the light of circulation, sunset silhouetted against the imperial government, the Sino German cultural exchange activities ended.