The imperial Museum of international exchange
time: 2017-7-4 16:21:56 BROWSE:
SHARE: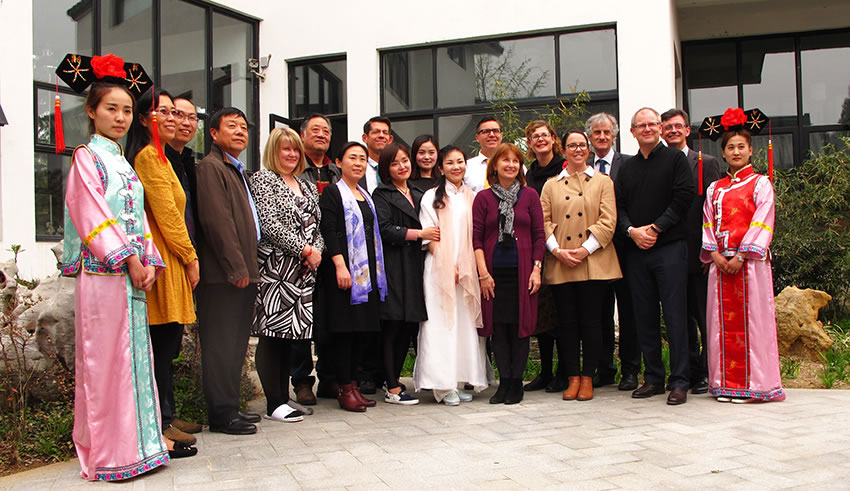 Xuzhou imperial Museum from since the hall, has been focusing on foreign exchanges and cooperation, promote the traditional culture and Chinese large-scale reception activities to the public actively through television, network, exhibition and other channels, establish extensive contacts with the society.
Invited to hold temporary exhibition attracted public attention in Hongkong, Shanghai, Xi'an, Ji'nan, Wuhan and other places, from 2015 to 2016 for two consecutive years in Jiangsu Provincial Cultural Relics Bureau organized collections of cultural relics exhibition tour (tour in Nanjing, was carried out in the province of Yangzhou, Nantong, Changzhou and other places).
In 2017, the national tour will be conducted in Xiamen, Beijing, Suzhou, Guangdong and Jinhua, focusing on the protection and protection of the excellent traditional culture of the Chinese nation. In October 2017, the Xuzhou Chinese Cultural Tourism Festival and Trade Fair period, as the Chinese cultural tourism festival activities in the imperial Museum Special held "the first Chinese Chifeng tomorrow (edicts) International Academic Summit and forum". In order to further explore the profound historical connotation of imperial culture, study its artistic value, explore the essence of imperial culture, fill the gaps in the field of imperial culture research, also to guide the healthy development of non state owned museums, promote China cultural undertakings, will Chinese Huang slips to the world cultural promotion.