The Beijing delegation to the imperial Museum exchange
time: 2017-5-20 14:46:34 BROWSE:
SHARE:
Beijing Municipal Cultural Committee of Chaoyang District party secretary, director Gao Chunli, Beijing Folk Museum curator Cao Yansheng delegation to the imperial Museum exchange.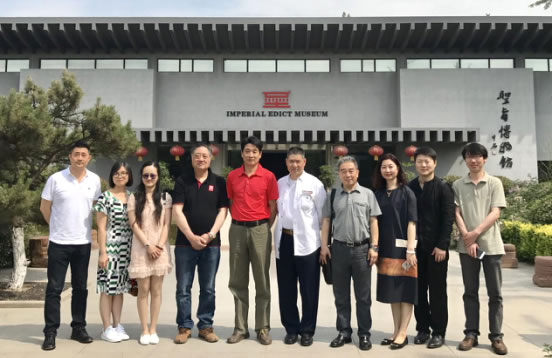 Recently, the Beijing Municipal Cultural Committee of Chaoyang District party secretary, director Gao Chunli, Beijing Folk Museum curator Cao Yansheng, Beijing City, Chaoyang District Cultural Heritage Commission chief Yin Xiaopeng, Beijing Zhang Xinyu, deputy director of the National Folk Museum of Private Museums Association Deputy Secretary General Zhu Yanan, director of the office director of the Chaoyang District Cultural Committee of Beijing, Zhou Shenghua, Beijing Folk Museum office Mou Hongjie delegation a line to the imperial Museum, to exchange views on matters related to the construction of the museum.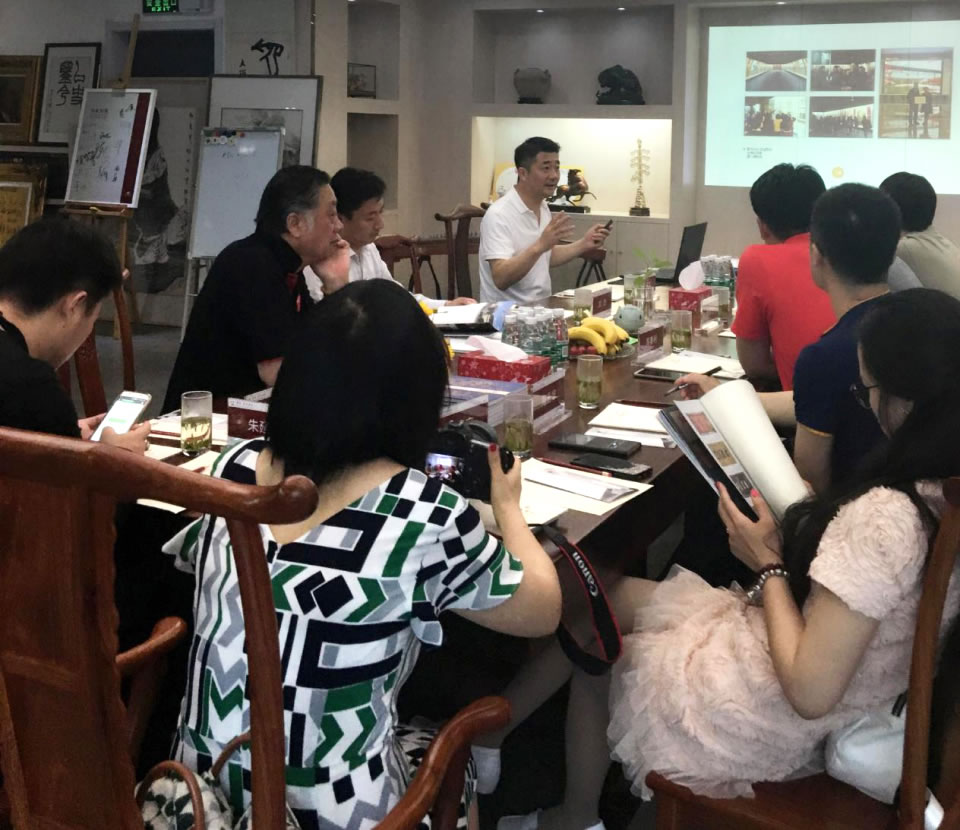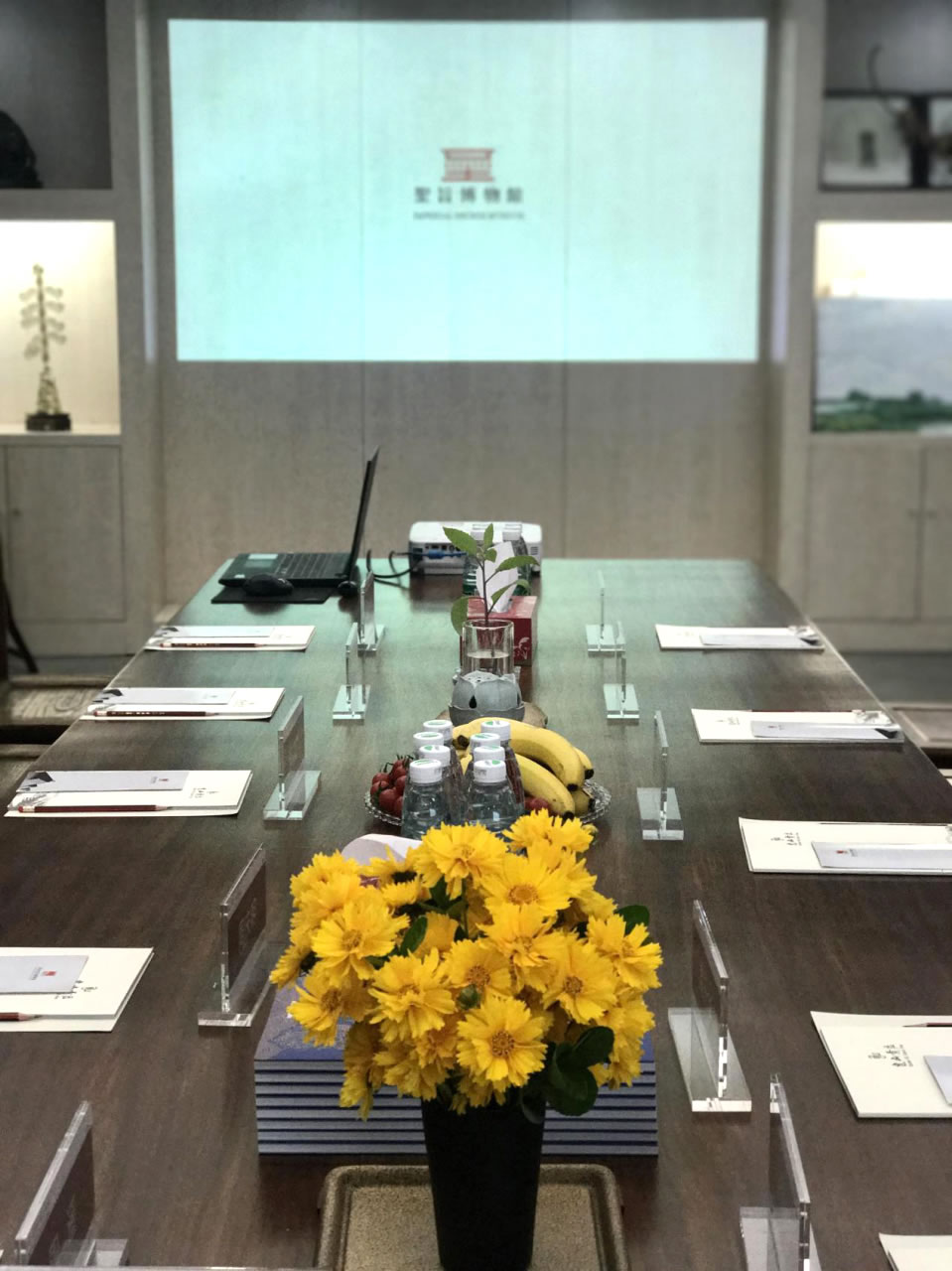 "The early summer day, and all show, scenic spots have been showing a vibrant summer. The delegation visited the Stone Park and Guishan Tomb, imperial museum. Imperial museum director Zhou Qingming, executive director Zhou Zihan accompanied.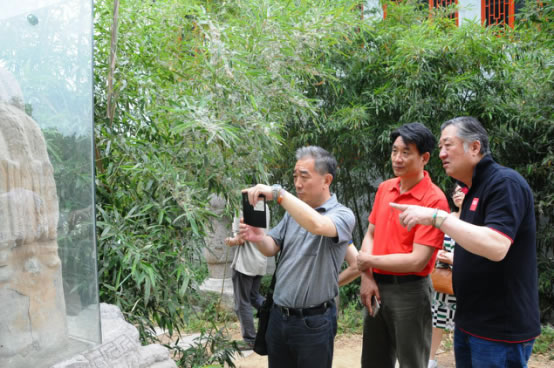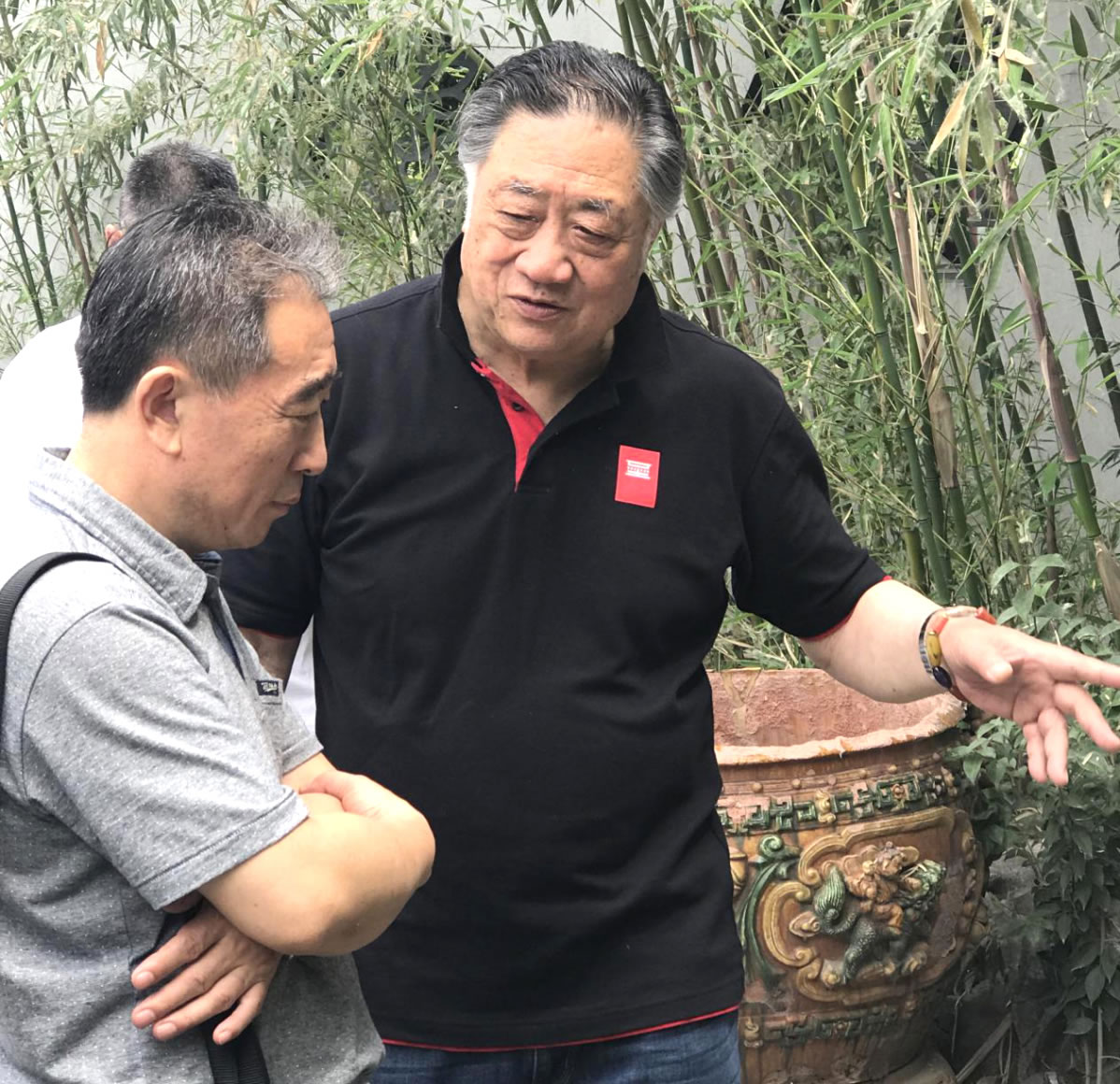 Visit the learning process, under Zhou Qingming's guidance and explanation, the delegation went into the little rock garden and the imperial Museum, watched the exhibits and cultural relics. In different periods of cultural relics, high Chunli often stopped, asked in detail about the situation.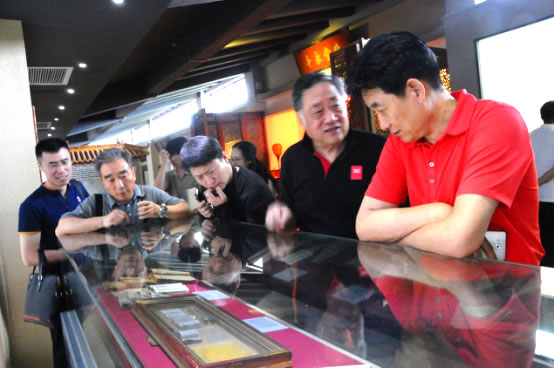 Gao Chunli learned that Zhou Qingming is in the imperial museum after 40 years of hard work, single handedly founded, and a museum of 17 years, has maintained a healthy and steady development, very moved, fully affirmed Zhou Qingming for rescue to protect the precious relics of folk culture made a contribution.
Minister of propaganda department, Gulou District Standing Committee United Front Work Department Minister Wu Yiguang on the investigation of work support, and at the meeting to listen to Zhou Zihan and the delegation as a non State Museum, museum experience and other issues to realize benign operation of the long-term stability of the discussion. Make a detailed introduction on the development history, Zhou Zihan has created the imperial Museum in recent years interlibrary exchanges and cooperation, cultural education and international exchange.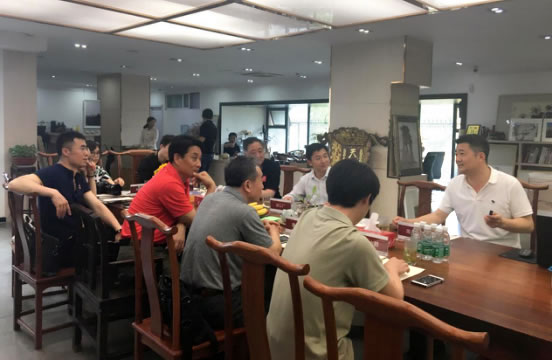 The imperial Museum for many years in the cultural business efforts, the delegation applauded. The consulate and the Beijing Folk Museum jointly organized the "read only" -- cultural relics exhibition of imperial Museum has also become a successful example of state-owned and non state-owned Museum Museum cooperation, has extraordinary significance of the model.
The conference discussed the current situation and development trend of non state owned museums, hot spots such as museum construction and cooperation and exchange. We in-depth exchanges, harmonious atmosphere of the meeting each one airs his own views.
The study tour activities rewarding, this is also the imperial Museum of the construction of all aspects of the full affirmation and great encouragement. In the future, our museum will deepen cooperation in various fields, share resources between museums and achieve common development. Building a road for the development of non state owned museums.