Former vice chairman of CPPCC National Committee Li Jinhua visited the imperial museum research
time: 2017-1-6 14:12:58 BROWSE:
SHARE:
The morning of January 5th, the former vice chairman of CPPCC Li Jinhua, Xuzhou mayor Zhou Tiegen, Xuzhou CPPCC Chairman Li Rongqi, Gulou District Secretary Gong Weifang, deputy secretary of the Party committee, on behalf of the mayor Luo Deqing accompanied the visit and survey the imperial museum.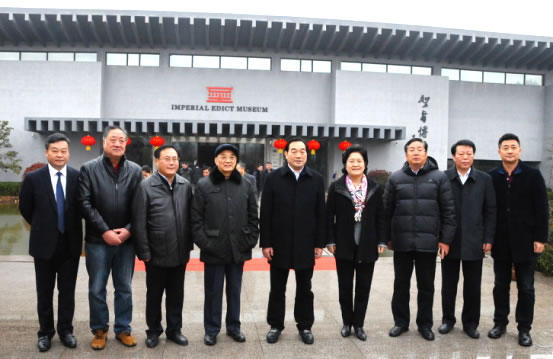 Morning drizzle on Guishan scenic spot, decree Museum ushered in the former vice chairman of CPPCC Li Jinhua visited research director Zhou Qingming and executive director Zhou Zihan accompanied.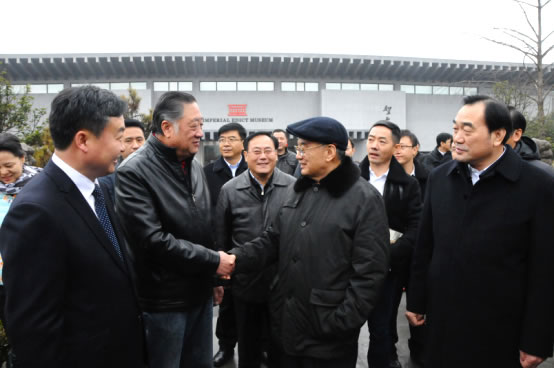 Zhou Qingming's director for everyone in detail the story and stories behind each decree and cultural relics, focuses on the imperial museum collections of cultural relics of the representative. The atmosphere lively, people all sigh exhibits beautiful gorgeous and precious, the imperial Museum as a non State Museum, has been committed to the protection and inheritance of cultural relics can be moved by the spirit of praise.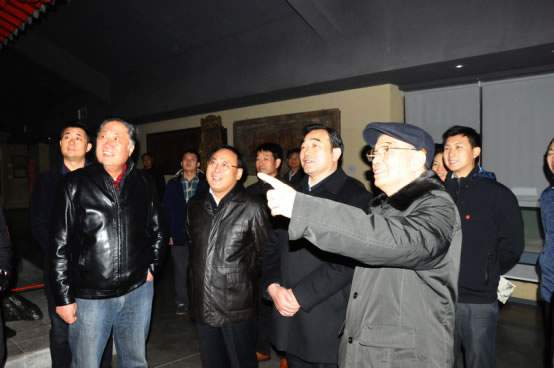 Visit after the investigation, Li Jinhua of the imperial Museum for many years the achievements of the highly praised, and I hope the gift inscription Museum, imperial Museum in the future can continue thriving in the national cultural undertakings, to achieve better results.