French artist Yu Qing (GERBER Gysele Z.) to visit Ms. imperial Museum
time: 2014-5-2 16:09:40 BROWSE:
SHARE: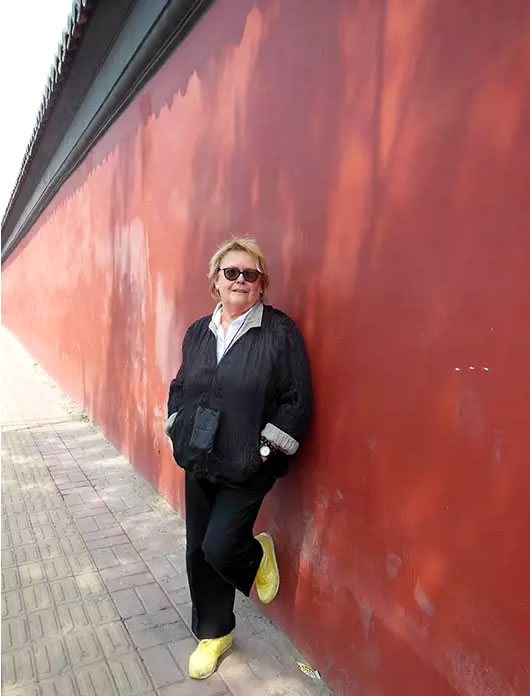 Yuqing (GERBER Gysele Z.) is a French painter, she is obsessed with China traditional culture, by Confucius Dean met France imperial Museum, Xuzhou China to make light of travelling a thousand li.
As an artist who has been engaged in artistic creation for a lifetime, Ms. Yu has a special liking for Chinese traditional culture. The broad and profound culture in the Han Dynasty, imperial Museum boutique collection, inspired her strong creative desire, she will be for a period of 2 months after the end of art in the museum, in Nanjing, France and the imperial Museum held a personal painting exhibition.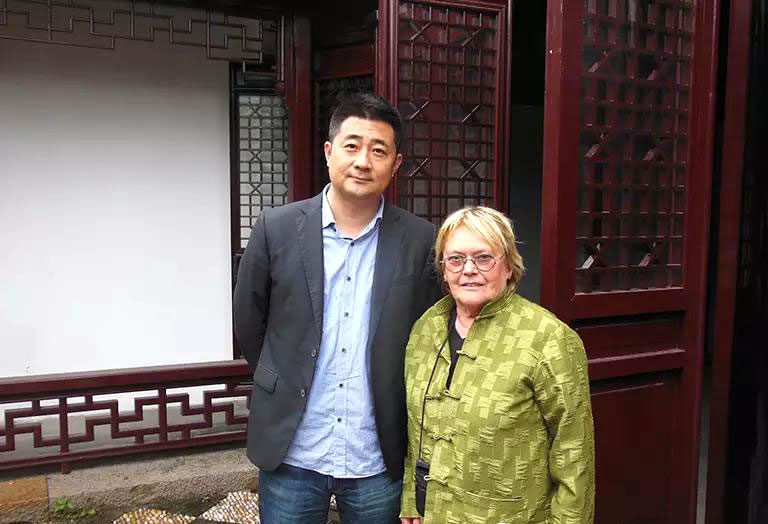 The 70 year old lady of France, to Xuzhou, only one month, occasionally have jumped out a few simple spoken language in Xuzhou, people laughing.
Relying on the rich cultural heritage and distinctive characteristic of collection, the imperial Museum in the future will continue to expand, and embrace more domestic and foreign artists to communicate.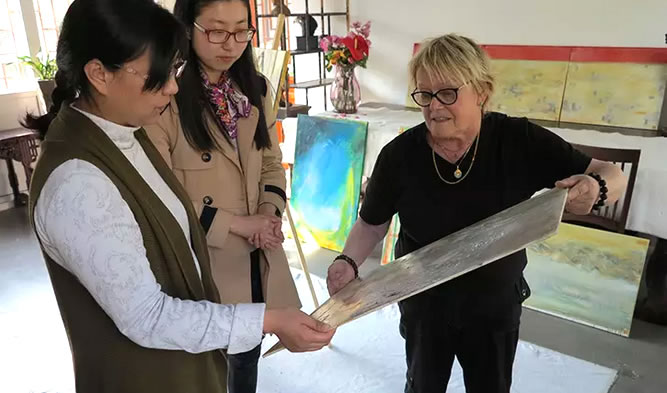 Ms. Green said personally
I was born in the winter of 1944 in a small village in Alsace, france.
I majored in literature in college, but I like drawing, painting and sculpture. I studied art at a university art school in Strasbourg. I have taught plastic arts for a long time, and I have also worked as a portrait photographer. Now, I regularly hold personal art exhibitions in various cities, including Paris, or joint exhibitions with other artists.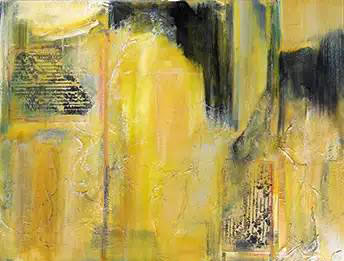 60cm (I/II) 50cm x
I like traveling all over the world and going to other countries to experience different cultures. Most of my paintings are mainly in blue. Asian culture has always attracted me deeply. I have been to India, Sri Lanka, Thailand, Japan, South Korea, China.. this is my third time to Chinese, I have a keen interest in China culture, so I have been learning Chinese at Confucius college in Strasbourg.
Since I was a young man, I began to collect books related to Chinese art, poetry and novels. I live with my library, which enriches my spiritual world. In the University, my master's thesis is about the blank space in Chinese ink painting. Lao Tzu, Frangois Cheng and Zhao Wuji is my mentor.
Now I'm continuing my studies, and my life is full of experiences. The imperial museum is a very good experience for me. I have new opportunities and new friendships here......
When I returned to France, in my studio, my thoughts were always part of a distant land - Xuzhou, china!